SERVICE AND REPAIR
The SRM Service Guarantee

SRM Arms
Lifetime Service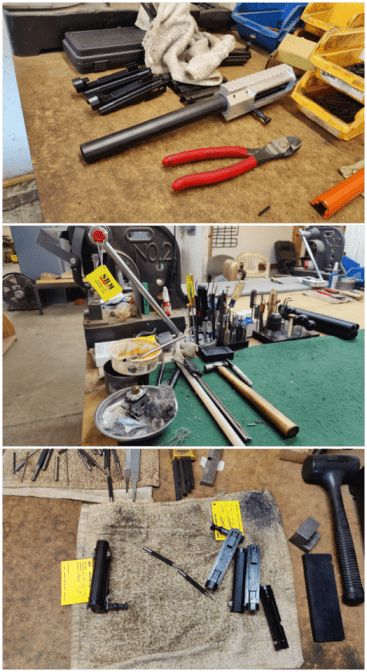 Did you know that every SRM firearm comes with a one-year warranty? We will do everything, within reason, to assure your confidence and satisfaction with our products and company. To repair or service your firearm, please contact us at 208-887-9395 for authorization, then ship your gun to this address:
SRM Arms, Inc.
4375A West McMillan
Meridian, ID 83646
When shipping your firearm please:
1. Remove all accessories.
2. Make sure the gun is unloaded.
3. Include a brief description of the problem.
4. Include the return address, name, and phone number, so SRM Arms can contact you.
5. If you ship the gun in a hard case, make sure it is not locked.
Once SRM has received the gun, and it is determined to be under warranty, a technician will make necessary repairs. If needed, they may call the customer to discuss the findings. If it is determined that the gun is not within the warranty parameters, the customer will be responsible for the cost of the repair work and return shipping of the gun. An SRM technician will call first before doing any work that is not under warranty.