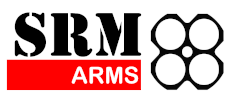 For immediate release.
Contact name: Jeffrey Hajjar
Phone: 208-887-9395
Email: [email protected]
Matthew Lillis of Guardian Angle PMC – Reviews The SMR Arms 1216
Matthew Lillis owned of Guardian Angle Professional Military Corporation and currently serves as a police officer in Dallas-Fort Worth. Matt has extensive knowledge of tactical firearm training and firearms having served in the United States Air Force and and facilitating private instruction. His goal is to share his skills with military personnel, law enforcement, security professionals and individuals to safely use firearms.
You can find Matt on the Guardian Angle PMC site gapmc.com and he is also active on social media at YouTube https://www.youtube.com/user/GUARDIANANGELPMC/ and https://www.youtube.com/channel/UCgkNAkhJRPkREI5L_AmQ-3g/videos Instagram (https://www.instagram.com/guardianangelpmc/) and Facebook (https://www.facebook.com/GuardianAngelPMC/).
Matt provides a video of several shooters demonstrating the SRM 1216 and includes two informative graphic slides, which can be seen at the following link https://www.youtube.com/watch?v=84RHnhwmRI8.
SRM Arms is an industry-leading small arms manufacturer, specializing in shotguns and shotgun componentry. SRM is led by a team of small arms design, engineering, and machining specialists with extensive experience in the development of shotguns and other tactical weapons. The SRM team has developed shotguns, weapon componentry and upgrade solutions, which meet the challenges facing hunters, law enforcement officers, and military units and personnel.
###
Watch YouTube Video Review of the SRM 1216