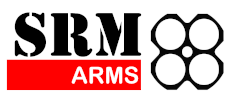 For immediate release.
Contact name: Jeffrey Hajjar
Phone: 208-887-9395
Email: [email protected]
FPS RUSSIA – REVIEWS THE 1216 SHOTGUN – DEMONSTRATING WHAT IT CAN DO TO ZOMIE CLOWNS
FPS Russia covers Guns & Explosives on his popular YouTube channel https://www.youtube.com/user/FPSRussia/ with over 6.93 subscribers and almost 1 billion views. FPS Russia can also be found on Titter (http://twitter.com/THEFPSHOW) and Facebook (http://www.facebook.com/FPSRUSSIA).
FPS Russia reviews the SRM 1216 and the folks at SRM Arms enjoyed the segment that demonstrates the firepower of the SRM 1216 destroying zombie clowns, which can be see at the following link https://www.youtube.com/watch?v=PiZgSXfN-BA.
SRM Arms is an industry-leading small arms manufacturer, specializing in shotguns and shotgun componentry. SRM is led by a team of small arms design, engineering, and machining specialists with extensive experience in the development of shotguns and other tactical weapons. The SRM team has developed shotguns, weapon componentry and upgrade solutions, which meet the challenges facing hunters, law enforcement officers, and military units and personnel.
###
Watch YouTube Video Review of the SRM 1216